Colored lashes Barbara №1 (brown) mix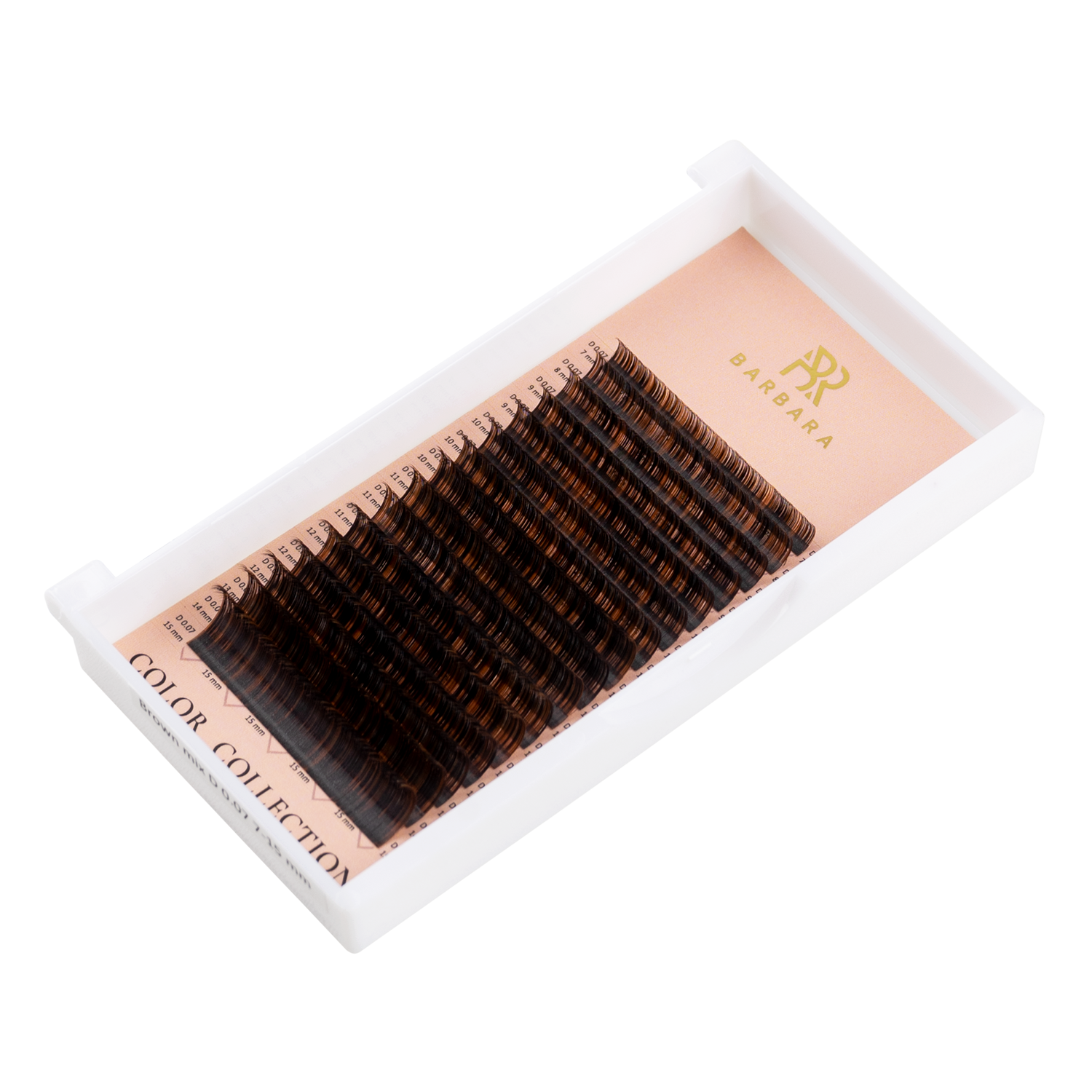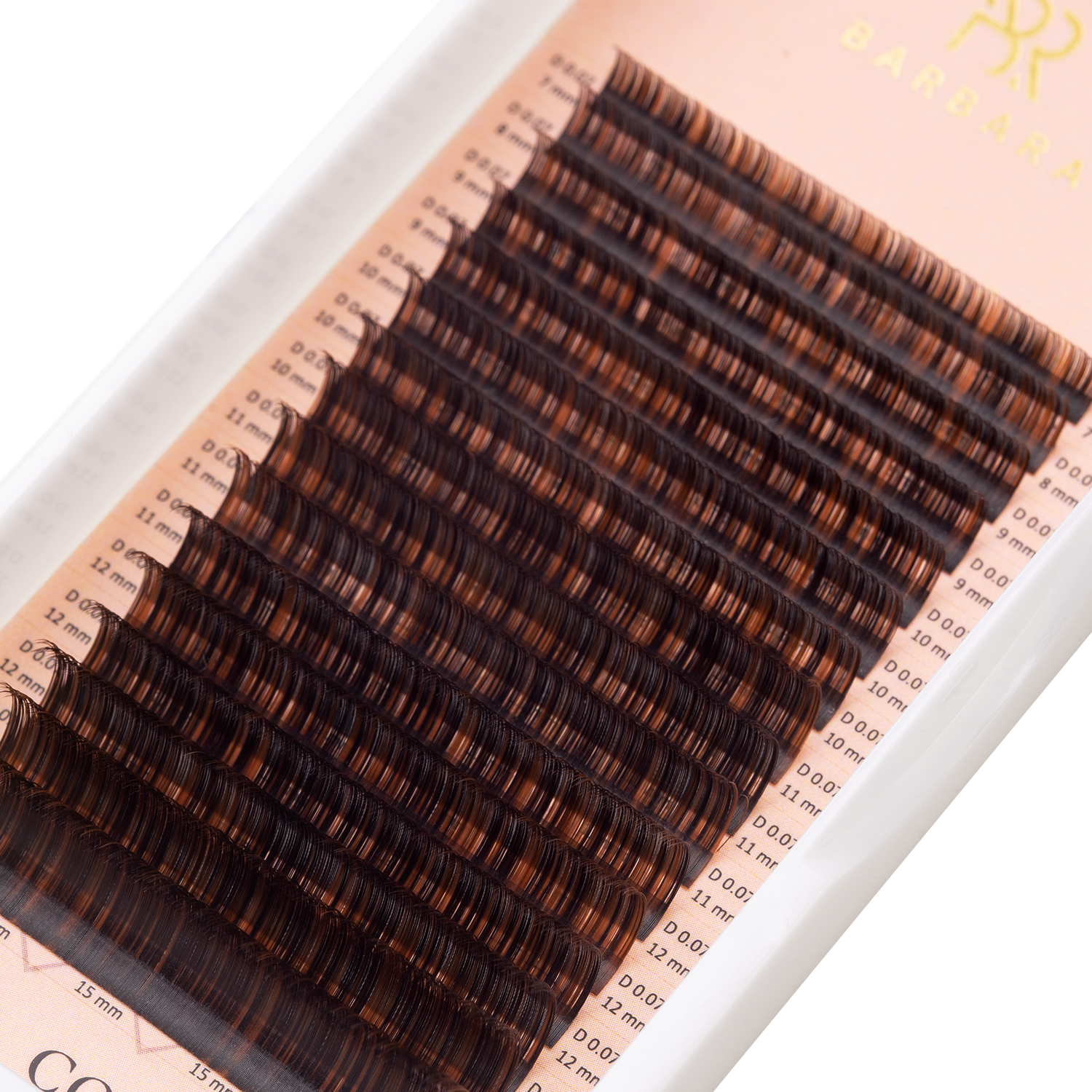 To enlarge the picture move mouse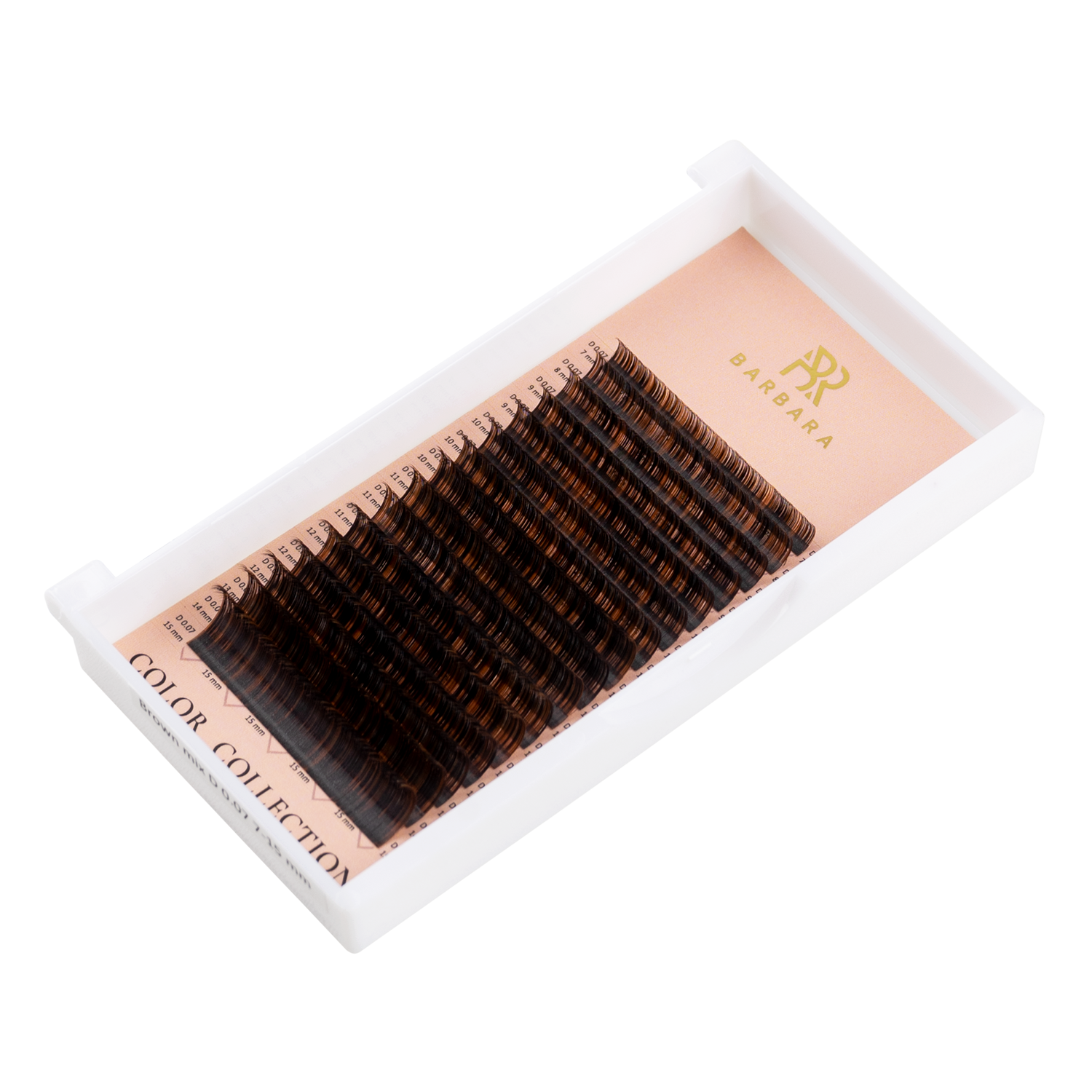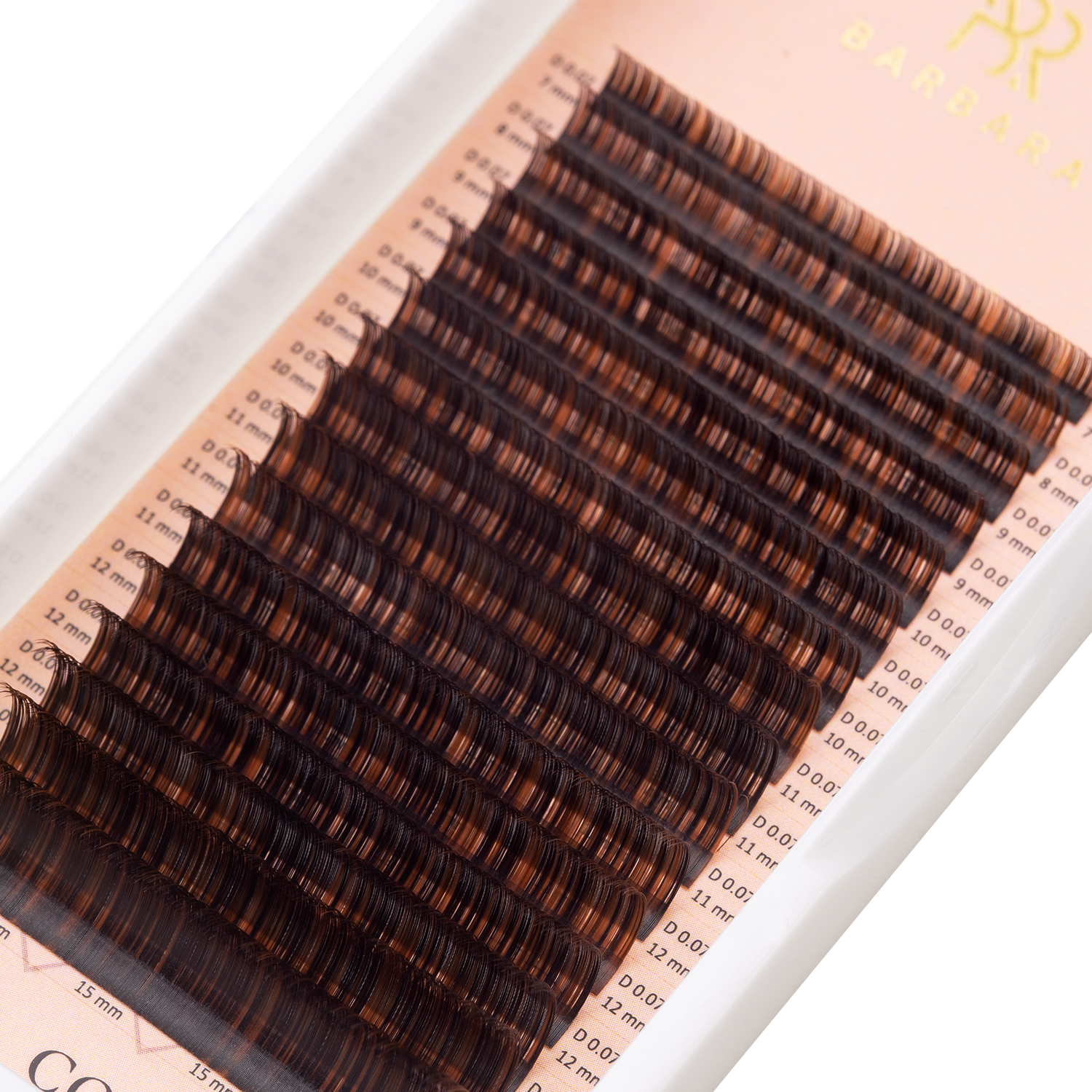 Coloured lashes Barbara №1 (brown) mix
Mix length
Curl: С, D
Length: 7 – 12 mm, 7 – 15 mm, 8 – 15 mm
Thickness: 0.07

Coloured eyelashes - a set of eyelashes, created in one color, with different shades of color on separate
lashes or with color accents, different from the primary color of eyelashes on the tape.
Eyelashes are very light and soft. Made of high quality material.
The eyelashes are not straighten and not deformed during wearing.

Barbara eyelashes are result of many years of experience in developing materials for eyelash extensions.
When we produce new products we follow the wishes of the masters of eyelash extension.

* Eyelashes have a clear curl.
* Eyelashes easily remove from the strip.
* The artificial eyelash has a good link with the natural eyelash.
* Eyelashes are resistant to deformation.
* Has a longer wearing time.

The product complies with international quality standards.
Packaging and design are thought out to the smallest detail.